A-Z films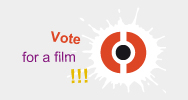 Enter you e-mail and vote
After 30 years of war and Taliban rule, pop culture has returned to Afghanistan. Millions are watching Afghan Star - a Pop Idol-style TV series in which people from across the country compete for a cash prize and record deal. 2000 people audition, including three brave women. The viewers vote for their favorite singers by mobile phone and for many this is their first encounter with democracy. This timely and inspired film...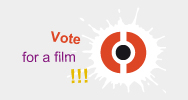 Enter you e-mail and vote
Moving from country to country in South America, reporting from across the drugs frontline and interviewing top-level international politicians this film exposes the human cost of one of the most popular drugs on the London streets. Combining reportage from the drugs front line and interviews with those top-level international politicians who are campaigning to get us in the West to take real responsibility for our drugs...